The drill press must have a sturdy composition that will guarantee durability and effective results for a long time.
The table and base must be reinforced for power and stability. They likewise ought to be opened. The table preferably should have braces or edges on the sides for holding the work with a clamp. 
The table ought to be ground level for precise work, and the base ought to have a level surface for holding huge projects. The table ought to be effectively balanced up or down, left or right, for adjusting to various penetrating angles.
The head ought to be solid metal, which offers amazing structure and insurance for the most imperative parts of the drill press – the engine, quill and pinion shaft.
The drill press has to be fitted with a chuck that can be reinforced with a wrench or a key instead of by hand. The chuck must come with a 0.5-inch ability to ensure that it will contain varying tips and accessories. Quite a bit of drill have a taper mounted chuck; this will guarantee that run-outs are completely eradicated and that the customer ends up with more precise results. 
A depth adjustment gauge is also important because it allows the client to bore any holes with the same depth. It eradicates random choosing and allows or exactness during boring.
Your drill press ideally must have different speed modes for boring different substances like wood and plastic.
Please send message to us from the page of "contact us" or bottom of product page if you are interested in drill presses of Allwin power tools.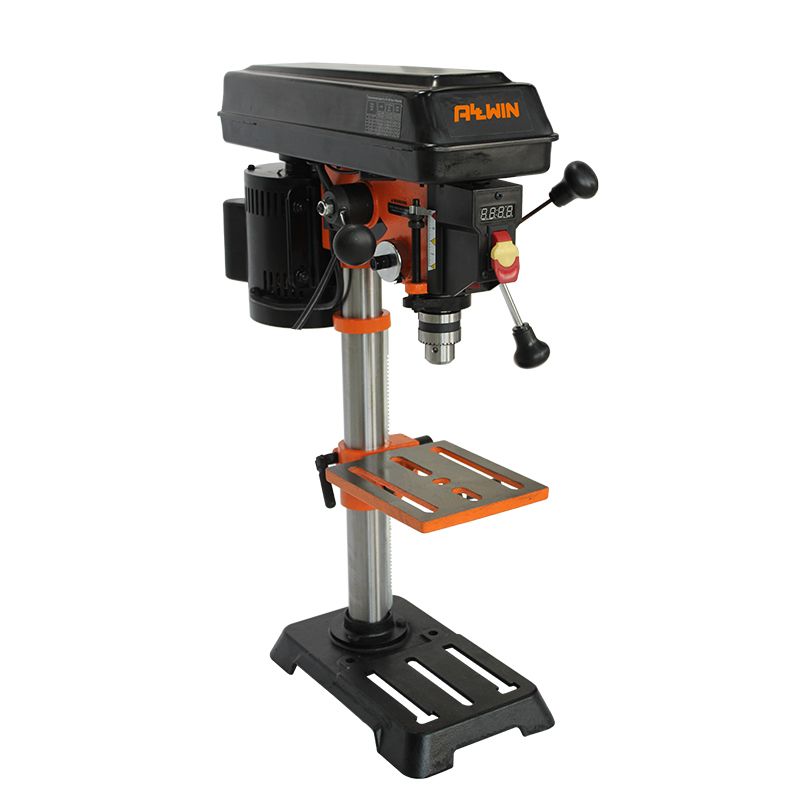 ---
Post time: Sep-14-2023