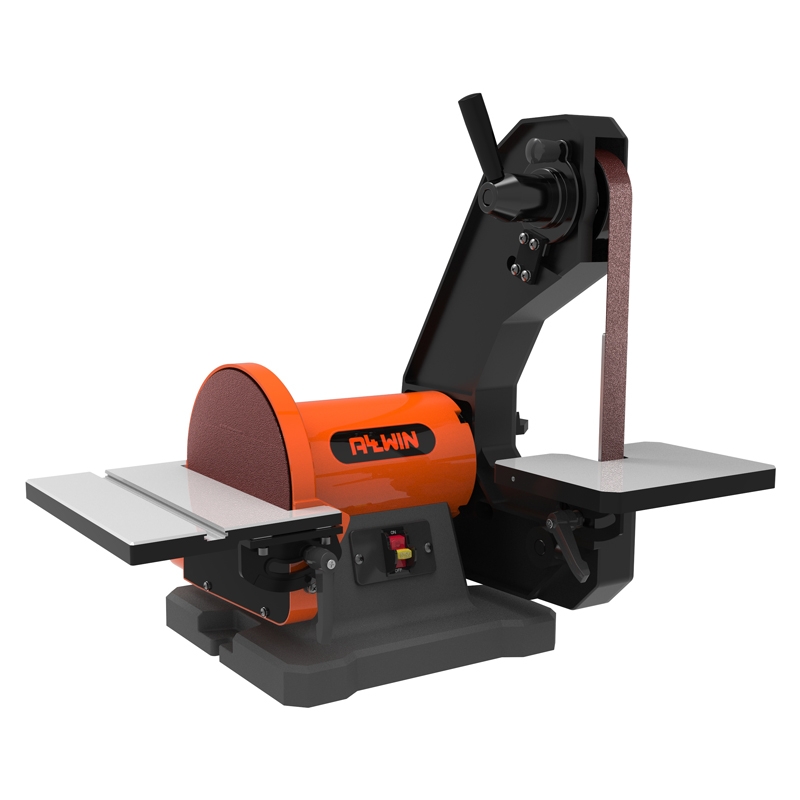 A combination belt disc sander is a 2in1 machine. The belt allows you to flatten faces and edges, shape contours and smooth inside curves. The disc is great for precise edge work, like fitting miter joints and trueing outside curves. They're a good fit in small pro or home shops where they won't be used constantly.
Plenty of Power
The disc or belt shouldn't slow significantly during use. Horsepower and amperage ratings don't tell the whole story, because they don't indicate how effectively the power is transferred. Belts can slip and pulleys can be out of alignment. Both conditions eat power. Sanders with direct drive were less likely to slow down than belt-driven models with motors of similar size.
User-Friendly Speed
Speed, abrasive choice and feed rate are all related. For safety, and for fast results without clogging the abrasive or burning the wood, we prefer the combination of coarse abrasive, slow speed and a light touch. Sanders with variable speed control allow you to dial in exactly the speed you want.
Easy Belt Change and Adjustment
It should be simple, tool-free and fast To change belts. Automatic tensioning makes belt changes easy. Automatic tensioning mechanisms use spring pressure to compensate for minute differences in length between belts. They also keep belts properly tensioned as they stretch during use. Belt tracking adjustments are simple because they're made with a single knob.
A Graphite Platen Pad
Many sanders have a graphite-covered pad affixed to the platen to reduce friction between the platen and belt. With a pad, the belt slides more easily and requires less power, so it's less likely to slow significantly during use. The belt also stays cooler, so it'll last longer. In addition, the pad dampens vibration and compensates for a platen that isn't flat—because the pad is a wear surface, high spots will simply be worn down.
Protective Shrouds
Both disc and belt operate simultaneously, even though you only work on one of them at a time. Unintentional contact with the abrasive can be painful. Disc shrouds minimize your exposure.
---
Post time: Oct-09-2022