The drill press lets you precisely determine the placement and angle of the hole as well as its depth. It also provides power and leverage to drive the bit easily, even in hard wood. The work table supports the workpiece nicely. Two accessories you'll like are a work light and a foot switch which will illuminate workpiece and free your hands when you do drilling works.
Setting up before drilling:
1. Adjust the table height
2. Set the drilling depth
3. Add a fence for alignment
You can buy a variable speed drill press for on-the-fly speed changes. After setting the speed, put the bit in the chuck and tighten it. Now, with the bit in place and the workpiece on the table, you'll know where to set the table's height. For deep holes, you want the tip of the bit just above the workpiece so you can take advantage of the drill press's full plunge depth.
If you are not drilling all the way through the workpiece, you'll need to set the depth stop. Mark the desired depth on the side of the wood, plunge the bit down to that point, spin the depth stop down until it is snug, and lock it there. Plunge the bit once to be sure it stops at precisely the right spot, and you are set.
Another great thing about a drill press is that you can put a fence on it. Once you've dialed in the distance between the bit and the edge of the workpiece, you can lock down the fence and drill dozens of holes in a row.
Please send message to us from the page of "contact us" or bottom of product page if you are interested in drill presses of Allwin power tools.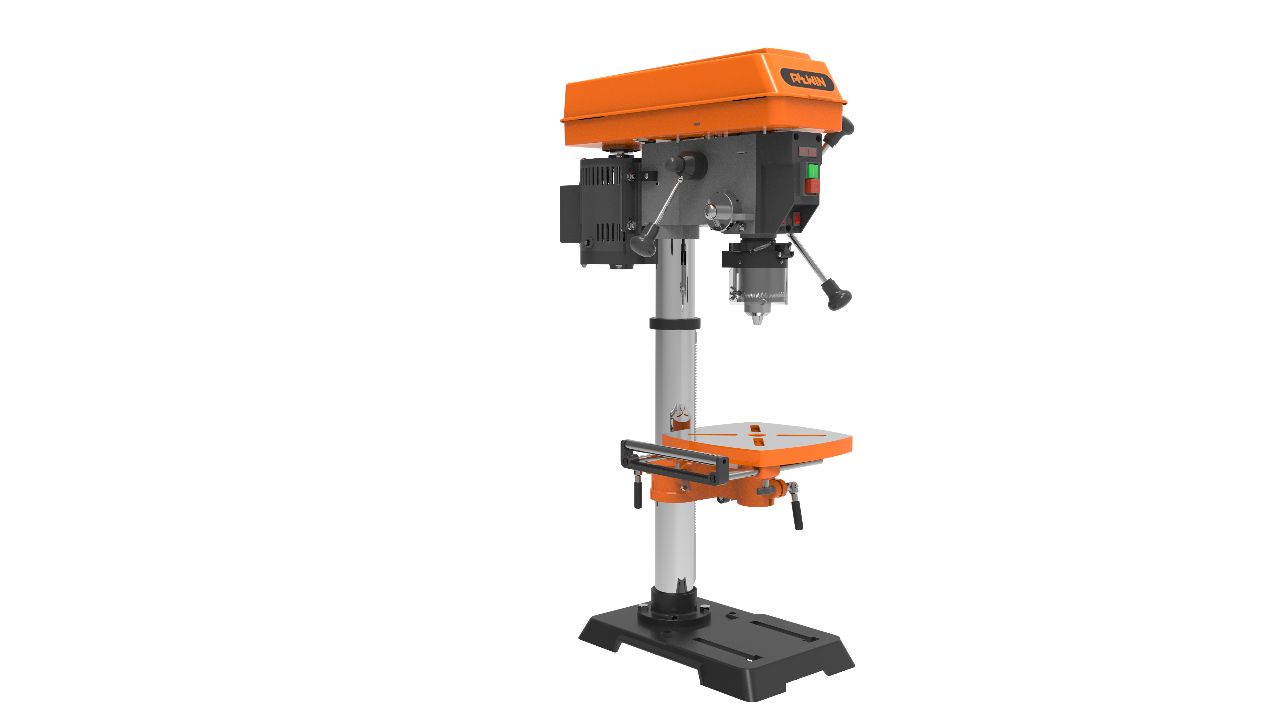 ---
Post time: Jun-21-2023